Foreign investors are still keen on making investment in China as the country manages to recover fast from the COVID-19 pandemic and due to its continuous efforts to open up wider to the outside world and welcome foreign investment with relaxed regulations.
For those investors, one of the effective ways to step into or expand business in the Chinese market is to join hands with local companies.
In a recent survey conducted by European Chamber, about 62 percent of respondents with operation in China said they would continue to cooperate with Chinese enterprises to increase investment in the world's second largest economy.
For example, given the increasing popularity of internet-powered medical care services under the pandemic, GE Healthcare, the healthcare arm of General Electric (GE), is actively promoting applications such as fever clinic upgrades, smart ICU, intelligent operation, smart equipment and AI-assisted diagnosis, enhancing domestic supply chain capabilities and local service capabilities, thus further participating in China's medical and health care industries.
In the future, GE plans to cooperate with more Chinese internet companies and industry associations to improve its smart healthcare ecosystem, according to Xiang Weiming, president and CEO of GE China.
However, the rising interest in cooperation with Chinese companies is often dampened by the pain-points of where to find reliable partners and how to know them better before serious contacts and discussions.
The Economic Data on Xinhua Silk Road Database offers you an ease-of-use prescription to such issues.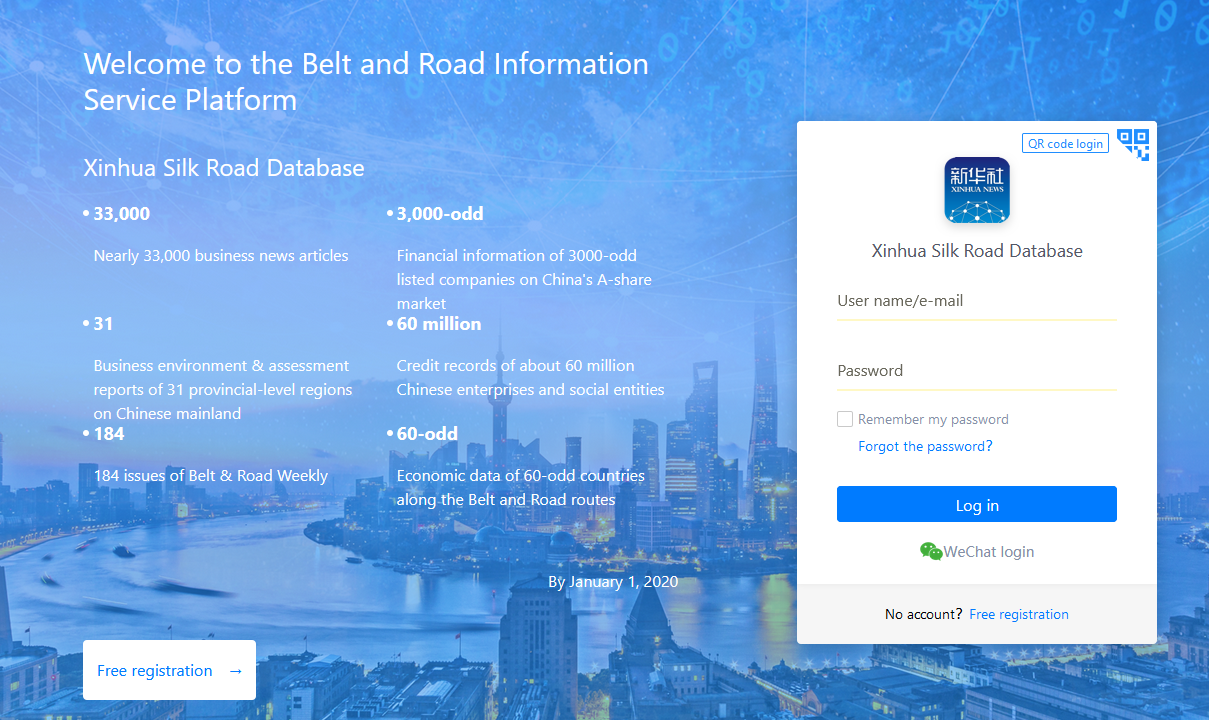 Picture I: The login page of Xinhua Silk Road Database
What is Economic Data?

Economic Data is a statistical sub-database of Xinhua Silk Road Database, a database offering news wire service, e-magazines, reports, data, etc. with relevance to the Belt and Road (B&R) construction and serving well as a toolkit for institutions to obtain thorough knowledge about China and B&R related economies.
How to locate your potential partners?
The Company section of the Economic Data sub-database offers business information of companies worldwide, including your potential business partners in China, be it energy company, pharmaceutical company, chemical company, electronics company.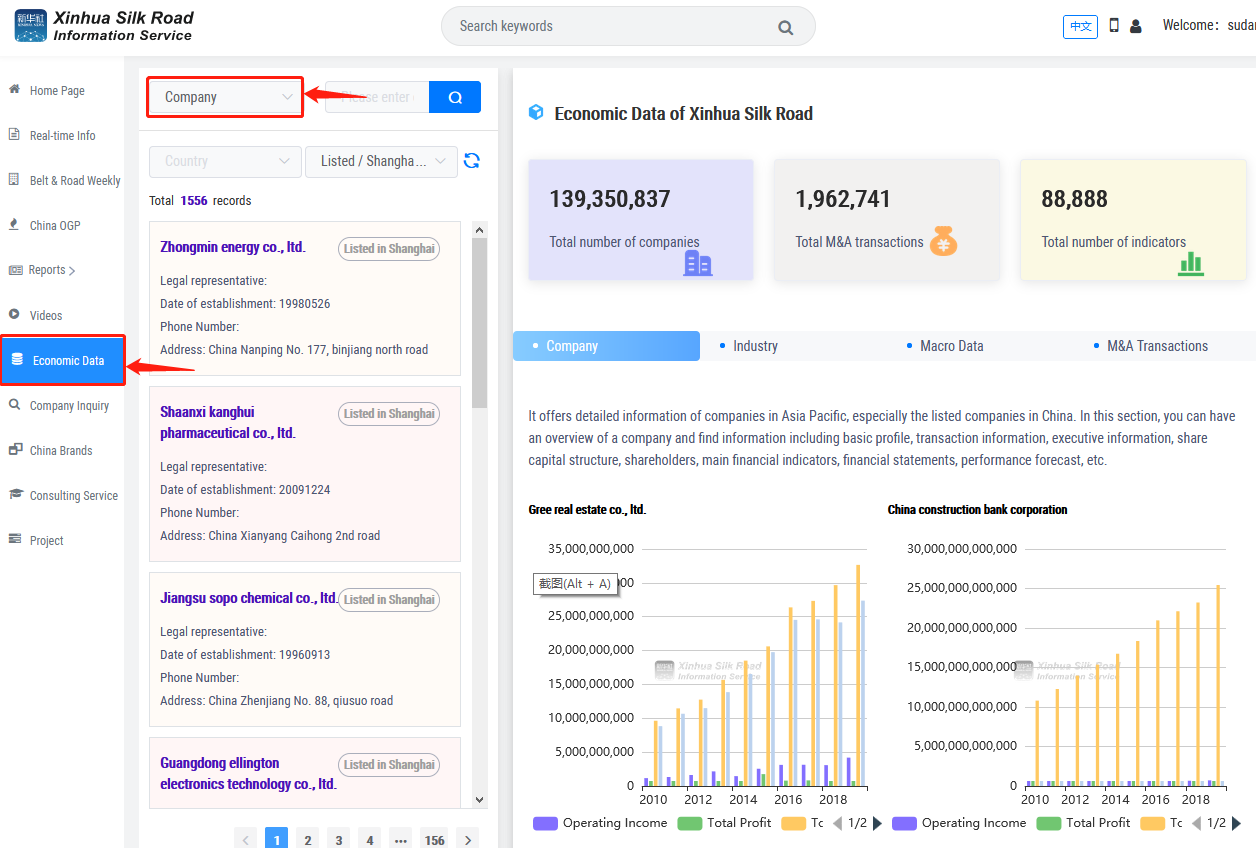 Picture II: Find Company in the pull-down list of Economic Data sub-database
After selecting your target, whether by entering the name of the Chinese company or by fuzzy search into the 53,000 plus Chinese company records, you will gain an overview of the company and find information including basic profile, transaction information, executive information, share capital structure, shareholders, main financial indicators, financial statements, performance forecast, etc.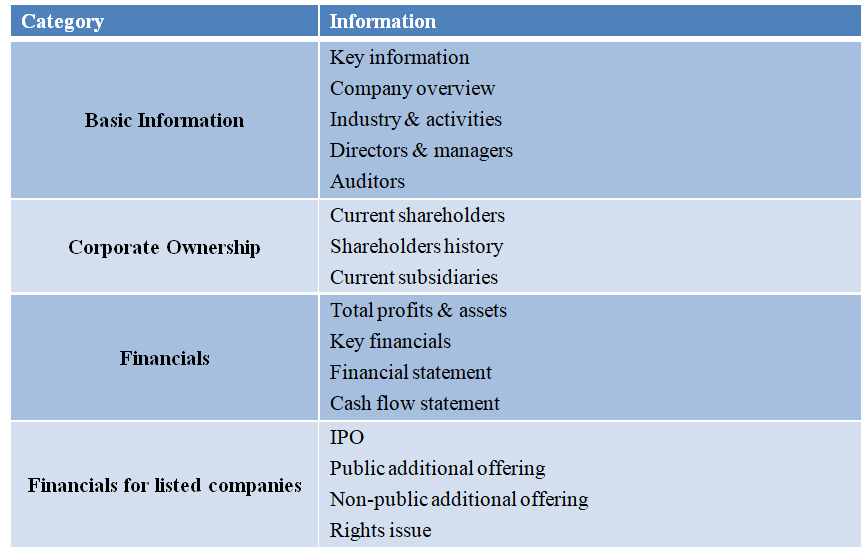 Picture III: Information Categories of Company section
Xinhua Silk Road Database belongs to Xinhua Silk Road department of Xinhua-run China Economic Information Service (CEIS). For free trial, please apply for free registration at https://en.imsilkroad.com/register.
For more information about Xinhua Silk Road's products and services, please contact us.
Tel: 86-10-63077787/63073951
E-mail: silkroadweekly@xinhua.org
(Contributed by Su Dan with Xinhua Silk Road, sudan@xinhua.org, edited by Niu Huizhe)